210% traffic increase + new business opportunities for top executive coach.
The Challenge
Executive Coaching Concepts is run by Willy Steiner—a 20+ year executive coaching veteran, speaker and author serving clients at Fortune 100 and 500 companies across the globe.
Willy had been in business for nearly 20 years prior to starting with me; however, he had little to no online presence as almost all of his clients came through word-of-mouth referrals. Further, he had a very static website with minimal content and no existing backlinks. As such, he was eager to see how we could use the internet to drive targeted traffic to his site and leads to his business.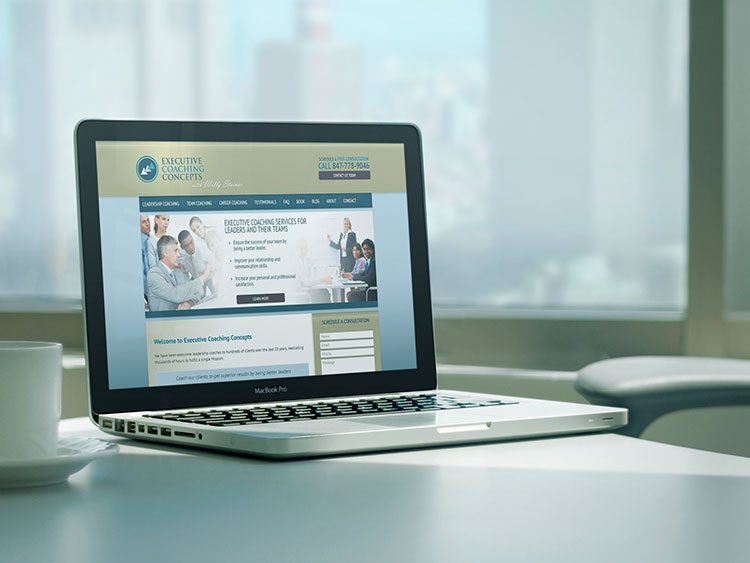 The Solutions
Keyword Research
We started with keyword research to identify both local and national search terms representing people actively searching for what he offers. Due to the competitiveness of this niche and how far back we were starting, we initially focused on ranking locally in Chicago before moving on to larger national terms.
On-Site Optimization
Willy's website was already well organized and technically solid, but needed to incorporate more of the language used by his prospective clients to find businesses like his (i.e. the keywords I identified during my research). We did this by incorporating these terms, as well as semantically linked terms, throughout his content.
Also, his website was created about 5 years prior, before "mobile friendliness" became so essential. He didn't want or need to create a new website so we worked with a developer to create a mobile-optimized version of his site a few months before Google started using it as a ranking factor.
Blog Consulting
A massive piece of our strategy has been blogging. Prior to working with me, the blog had never been used and I knew it would take some time to get Willy into the habit of putting his experience, thoughts and insights into writing on a consistent basis. Looking back now, however, every minute of this time was well spent.
It was actually this work that inspired Willy to write and publish his first book, which is largely based off of the content he had written for his blog over the past 2 years.
Link Outreach & Promotion
One of the biggest benefits of blogging is that it creates opportunities to earn links and drive referral traffic from other relevant websites, which is exactly what it's done for our campaign.
Due to Willy's talent for writing and willingness to invest the time required, I've been able to identify and coordinate opportunities for him to be published as an author on some of the top websites in the leadership development space. His blog posts are also regularly featured on other blogs in the form of "round-up" posts.
Citation Building & Cleanup
An important piece of our local ranking success has been the process of adding, updating, and removing directory citations to make sure his Business Name, Address and Phone Number ("NAP") appears accurately and consistently across the web. This is, of course, in addition to the obvious benefit of making sure people can easily find and contact him through these sites.
The Results
Total site traffic increased by 192% and organic search traffic (i.e. traffic from natural or "unpaid" search results) increased by 210% over the course of 18 months.
Within the same time frame, the number of search terms actively driving traffic to his site went from 7 to 231.
Willy's business ranks on page 1 – oftentimes in multiple positions – for the top local and national terms in his industry.
Prior to working with me, Willy had never received a lead (contact form submission or newsletter sign-up) through his website. He now receives leads through his site on a weekly basis.
"
Zack is dependable, responsive and creative and those are the best qualities in a business partner and that's how I view my relationship with him. He surfs with the latest trends in SEO and despite his depth of knowledge, just gives me a measured dose of the facts on what to do and why. Zack knows his stuff.