Web Focused is a professional SEO company run by me, Zack Reboletti, to help businesses improve the quantity and quality of traffic to their website through search results… and have some fun in the process.
What makes my company unique is really two things:
My clients work directly with me (and only me) on every aspect of their project.
I'm extremely flexible in how I work with businesses depending on their specific needs, goals, and resources.
My Story (in 150 words)
I grew up in the Northwest suburbs of Chicago, graduated college from the University of Dayton, and landed what I thought was my dream job at a large Advertising agency. Unfortunately, it took all of 3 months for me to learn I was in the wrong place!
Fortunately, my next job (an internet-based start-up I co-founded), gave me what I was missing: the ability to implement my own marketing ideas and strategies and actually measure the results. Just like that, my love of internet marketing was born and I haven't looked back since.
Since then, I've worked with hundreds of different businesses; from plastic surgery to credit repair, from small brick and mortar stores to Fortune 100 companies. I've also had the opportunity to build and lead a 15 person marketing team and play a pivotal role in growing a multi-million dollar email business before leaving to start Web Focused.
Why I Do What I Do
I love internet marketing. I really do. And I've spent a considerable amount of time on just about every major channel – from search to social to email – yet I chose to start a company that's solely focused on SEO. Why? Simple: it's the channel I'm the most passionate about, and the one I've gotten the most consistently awesome results with.
I still remember the first time I ever ranked a website on the first page of Google all on my own. It was for a small website I built purely for the purposes of testing the things I was learning. In addition to almost crying out of joy (true story), I knew I had found something that was going to serve me for the rest of my career. So far, I was right!
What I Can Do For You
The same thing I've done for countless other businesses: break down the "mysterious" and often intimidating world of SEO into logical, actionable steps that can be used to grow your business by generating targeted traffic to your website.
You can leverage my expertise in one of three different ways depending on your unique business situation:
SEO Consulting
This is where I'm brought on as an extension of your marketing team. Based on where you are now and where you want to be, I put together a step-by-step plan for how we're going to get there, then work side-by-side with your team to execute it.

SEO Training
This is where I teach you and/or members of your team how to handle your SEO internally. It consists of live (in-person or online) 60 minute sessions covering the most important areas of search engine optimization specific to your business.

SEO Agency
This is where I handle 90% of the work for you. Same process as SEO Consulting, except I will personally be the one implementing the bulk of the plan. This is for businesses lacking internal marketing staff and/or preferring to use less of their staff's time.

Not exactly sure what you need? That's OK! Contact me to schedule a conversation and I can recommend the best way for us to partner.
On a Personal Note
When I'm not busy researching keywords or building backlinks, I'm probably either at the gym, having a stimulating conversation over coffee or whiskey, watching Friends reruns, or spending time with my amazing family.
I also genuinely enjoy meeting new people and learning about different businesses, so I look forward to learning about you and your project!
— Zack
P.S. Thanks for making it to the bottom of the page! With the entire internet as your playground, I'm honored you chose to spend a few minutes learning about me and business.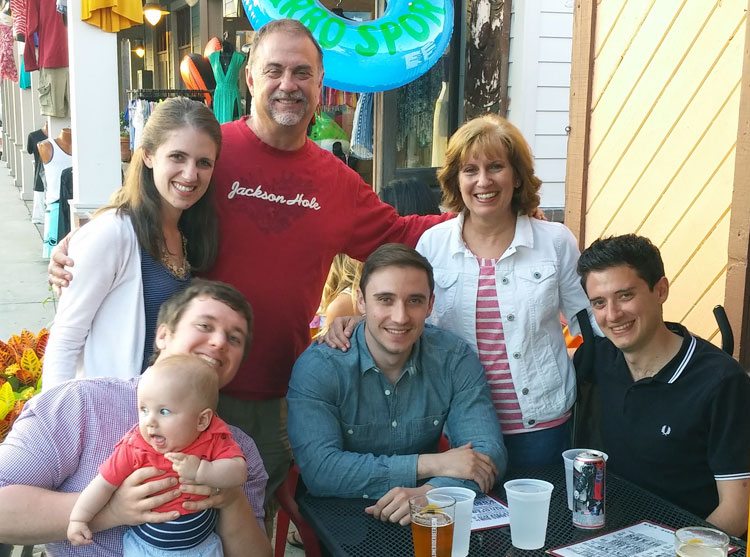 "
When I first met Zack, I was extremely impressed by his knowledge of SEO and had a feeling we could turn our mutual passion into something greater. Years later, I'm proud to say QoQ Digital works closely with Web Focused and our relationship has blossomed due to Zack's tenacity, positive attitude, and sagacious philosophy around SEO.
Drew Pearson
/
Principal
/
QoQ Digital